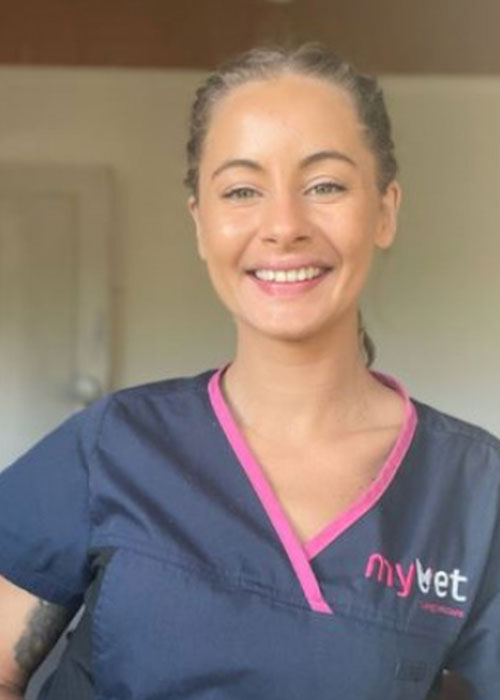 Vet Nurse
Hayley
Cert IV Vet Nurse
Hayley was born in the Northern Rivers and decided from a very young age that working with animals was the path for her!
Hayley has always been (not so secretly!) obsessed with dogs and has a huge love for nature and wildlife. This passion has landed her in many interesting and unique experiences!
She moved at a young age (Darwin, Sydney, North Queensland) and either studied or volunteered at wildlife parks and animal welfare organisations, in each destination.
Hayley managed a Wildlife Park on Magnetic Island and was a Wildlife Nurse at James Cook University, where she worked for a fantastic avian, exotic and wildlife veterinarian. She returned home to lush Northern NSW in 2020 and is excited to complete her Certificate IV in Veterinary Nursing and be working at MyVet Byron Bay.
See All Members